From French Film by Tetenbaum & Zornado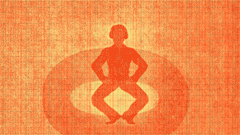 Book Arts AN I M ATED!
SUBMISSION DETAILS
​
1. Fill out and paste the following into an email:
----->> IMPORTANT: For your Email Subject Line: "Tucson Showcase Entry"
​
• Director/Artist(s):
​
• The name of film:
​
• One to two sentence description:
​
• Techniques and materials used:
​
• Others involved: (music, voice over, camera, etc)
​
• Film length:

• LEGAL STATEMENT: Affirm by typing your name and the date below this statement:

By submitting, I hereby authorize my work to be included in public display and screenings in association
with the Animated Type Showcase. I grant the right to use text, photos, and footage pertaining to this entry in the Showcase and for promotional purposes. I accept full legal responsibility for the content of this work, and shall indemnify the Showcase against all claims involving copyright, trademark or royalty infringement that may arise from it.
Showcase organizers will make every effort to safeguard entries, but are not responsible for damage that
may occur as entries will handled by the public as part of the exhibition.
​
Name and date:
​
Mailing address:
​
Email addresses if there is more than one Director/Artists
​
​
2. Submit your film:
​
2. Submit your film(s) as .MP4 or .MOV ( email: Zornado at Gmail dot com ) 1920 x 1080 is suggested, but not required.
​
2. Clearly label your submission exactly like this: Last Name_First Name_Film Title.
​
3. Post your submission on Drop Box. Send link to: Zornado at Gmail dot com
(If that does not work, email me and we will figure out some other method.)
​
​
NOTE: For object entries, like flip books, zoetropes, etc. Email us, and we will send you the mailing address.
​
​
​
​
​
​
​
​
​
​
​
​
​
​
​
From French Film by Tetenbaum & Zornado